Ancient Healing Methods Offers An Alternative Paradigm In Health
05/08/2014 16:10
by Dr. Rita Louise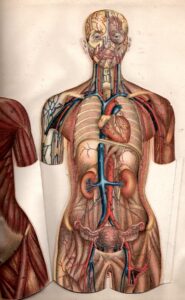 As long as life has existed on earth, so have issues associated with maintaining health and the remediation of disease. For humanity, the use of natural healing methods have created the foundation for modern medicine. Today, when many of us get sick, our first course of action is to call the doctor and make an appointment. After the poking, prodding and potential battery of tests, we leave the doctor's office with a little piece of paper with the prescription for some synthetic based medication written on it.
Our current practice of health care is based upon what is called allopathic medicine. The premise of allopathic medicine is the use of "opposites" to heal the body. Practitioners, instead of addressing the cause of a disease, deal with a health concern by suppressing its symptoms. If a patient is retaining water, they are given a diuretic to promote urination. Likewise, if the individual is suffering from a severe cough, a cough suppressant is administered.
Early in the 1800's scientists learned how to extract the active constituents of herbal remedies. They also discovered how to create formulas that mimicked the efficacy of traditional natural remedies out of inorganic sources. These "drugs" unlike earlier natural preparations could be patented and sold for a profit. Not long after, allopathic "western" medicine got its foothold in society with the formation of the American Medical Association (AMA). Physicians, in conjunction with their pharmacological brothers began prescribing these newly created "prescription drugs" to their patients.