David Cameron's family fortune: the Jersey, Panama and Geneva connection
24/09/2014 04:38
Offshore venture in tax haven – named after family home in Aberdeenshire – valued at £25m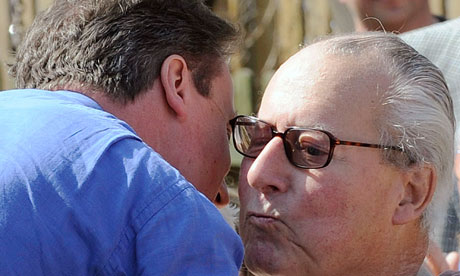 At the heart of a stunning 50-acre estate by the banks of the river Deveron in Aberdeenshire sits the granite-clad Victorian mansion Blairmore House, home to four generations of the prime minister's family.
Built in the 1880s by Alex Geddes, a Scotsman who became known as the Chicago grain king, the estate holds decades of David Cameron's family history. The union of the Geddes and Cameron families was celebrated in the grounds in 1905, and the nearby chapel remembers forebears killed in the first world war. David's father, Ian Donald Cameron, was born in 1932 at Blairmore House. But soon after that, the old place was sold.
So it was perhaps for sentimental reasons that the offshore fund Ian Cameron helped to establish in the tax haven of Panama shares the name. Blairmore Holdings Inc, just like Blairmore House, is a monument to wealth obtained overseas.
Valued today at £25m, the Panamanian fund was established in 1982 while David was still at Eton, the school that his father attended. At the time, Ian Cameron still worked at Panmure Gordon, the City broking firm at which three generations of the family were senior partners.
The family's banking history goes back even further, to the 1860s, when Sir Ewen Cameron joined the industry. He later helped the Rothschild banking dynasty sell war bonds during the Russo-Japanese war. While at Panmure Gordon, Ian was a bond specialist too, showing determination to overcome his physical disability – he was born with deformed legs – and make partner at the firm by the age of 30.
What little we know of the historic activities of Blairmore Holdings comes from a shareholders' prospectus issued in 2006, less than a year after David Cameron became leader of the opposition.