How Opium is Keeping US in Afghanistan: CIA's Shady History of Drug Trafficking
03/01/2014 16:25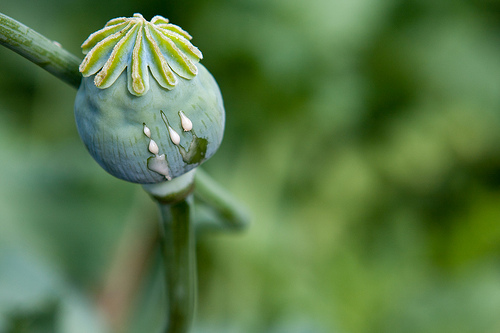 Even though present-day Afghanistan flies under the news radar, it remains to be the longest military quagmire in US history. Aside from troops still occupying the country, thousands of private contractors are on the ground that the Pentagon can't even account for. Considering how Obama's foreign policy strategy has been to replace ground troops with drone strikes, the administration's logic behind continuing the occupation remains unclear.
War has always been about resources and control. Alongside the supposed surprise discovery of Afghanistan's $1 trillion wealth of untapped minerals, the Taliban had successfully eradicated the opium crop in the Golden Crescent before the US invasion. Now, more than 90% of the world's heroin comes from the war torn country.
As reported by Global Research:
"Immediately following the October 2001 invasion, opium markets were restored…By early 2002, the opium price (in dollars/kg) was almost 10 times higher than in 2000. In 2001, under the Taliban opiate production stood at 185 tons, increasing to 3400 tons in 2002 under the US sponsored puppet regime of President Hamid Karzai."
After more than twelve years of military occupation, Afghanistan's opium trade isn't just sustaining, it's thriving more than ever before. According to a recent report from the UN Office on Drugs and Crime, 2013 saw opium production surge to record highs:
"The harvest this May resulted in 5,500 metric tons of opium, 49 percent higher than last year and more than the combined output of the rest of the world."
Wow, that's a lot of opium – and a lot of money being made. So… who is reaping the spoils?