Neo-Cons Trolling for Terrorist Recruits in Caucasus — Did CIA Fund and FBI Lend Tamerlan as a Spotter?
03/05/2013 00:52
Source: Public Intelligence Blog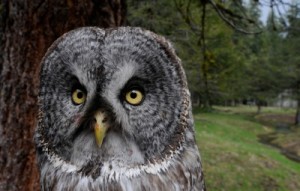 Revelations and significant new details on the Boston bomber story just keep on coming.
The latest appears in today's Justin Raimondo's column. It turns out there is a Georgian connection (not the state where Atlanta is located). Raimondo found that the Russian daily Izvestia and the Russian-1 television network uncovered the identity of a fund that was set up to conduct "outreach" to Chechen youth. These media report that…
"…the contents of an intelligence dossier leaked by Col. Grigory Chanturia, of the Georgian Ministry of Internal Affairs…claims that, in the summer of 2010, an organization calling itself the "Caucasian Fund," or, alternately, the "Kavkazsky Fund," co-sponsored with the Washington, D.C.-based Jamestown Foundation a series of "seminars" for North Caucasian youth – and that Tamerlan was one of the attendees. The Fund was set up after the Georgian-Ossetian war, with $2.5 million expended to do "outreach" to "North Caucasian youth." The program brought in Chechens and others from the European diaspora, and reportedly encouraged the participants in their militance…"
But here's the key takeaway (my emphasis):
"In response to these reports, the newly-elected President of Georgia, Bidzina Ivanishvili, made a remarkable statement that has been completely ignored in the Western media: "It is possible that terrorists had been trained in Georgia, but the investigation is underway. Let's wait for its results. We will get a lot of new information, maybe even some shocking findings. There are suspicions that the authorities worked with terrorists and militants. If this information is confirmed, this will be shocking." As Raimondo says, "To say the least."
The previous Georgian president, Mikhail Saakashvili, responding "to the charge that the previous government had been in the business of harboring terrorists," said "America will not take Ivanishvili's words seriously."
Raimondo's response to this reinforces the notion of the Georgian government's involvement in harboring terrorists (my emphasis):
"Perhaps not, but it seems passing strange that the elected President of one of our biggest allies in the Caucasus is investigating this possibility, while the American media – which has been obsessed with tracing the trail of the Boston Marathon terrorists – has so far ignored the Georgian connection.That the Saakashvili government had every interest in destabilizing Russia's hold over neighboring Dagestan is beyond dispute: the two countries fought a war in 2008, and were bitter enemies well before that. According to Radio Free Europe, a report by the new Public Defender in Georgia says that the Georgian Interior Ministry under Saakasvili "recruited and flew to Tbilisi from Europe up to 120 refugees from the North Caucasus, primarily Chechens, to undergo training prior to crossing the border into Russia and joining the insurgency. The men were housed in apartments in Tbilisi, trained at the Shavnabada and Vaziani military bases, and issued with licenses for their weapons."
The "Caucasian Fund" was supposedly gone in late 2012:
"Izvestia says the Caucasus Fund was shuttered in late 2012 because it had attracted the FSB's attention, and one former official of the group is quoted as saying the organization has been almost entirely defunct since January. However, they do have a web site, and, conveniently an American office in Boston. They are described here as a commercial venture, with capitalization of $92 million. $30 million of that comes from the Overseas Private Investment Corporation (OPIC), a joint US government-private sector agency. Both the Fund and the Jamestown Foundation deny any involvement."
They still have a web site and $92 million capitalization? Given this and Jamestown Fund's co-sponsoring of a seminar involving the fund, as mentioned above, it is very hard to believe the fund is defunct or Jamestown had no involvement. This implies the American media may be deliberately ignoring the Georgian connection due to being in thrall to the neocons. One could infer this from Raimondo's conclusion, given the mention of one of them, to the analysis he presents:
"The Georgian connection points to a classic case of "blowback." A covert operation conducted against the Russian government, originally, that got out of hand – and came back to bite the hand that fed it. The irony here is that such figures as Zbigniew Brzezinski, who sits on the board of the Jamestown Foundation, were responsible for the anti-Soviet "strategy" that allied the US with Al Qaeda in Afghanistan when the Russians invaded – a ruse that backfired spectacularly on September 11, 2001."
Indeed, to repeat what Raimondo said above, "to say the least."
More:
Tamerlan Tsarnaev and the Penumbra of Terror: The Boston Marathon bombers had help
Related:
The Boston Bombings Swing in Israel's and the NeoCon's Favor
Phi Beta Iota: Anything including the Jamestown Foundation and Zbigniew Brzezinski is almost certainly a covert operation screwing with the Russians and very stupid at multiple levels.
See Also (Boston Only):
Anthony Judge: Questions Authorities Refuse to Answer — Questions that Demand Answers
Berto Jongman: Boston False Flag Video (19:31) Ties in Fed, Gold, States Not Getting Their Gold Back, Bomb Drill Specifics, White House versus Military — Coup Possible? Indictment of Bush & Obama Underway?
Berto Jongman: Connecting Iran & Hezbollah to Boston — Iranian Denial (on Canada) — USA Irony
Boston Bombing Unaswered Questions Remain
DefDog: Three Pounds of Firecracker Powder for Boston Bombing? Updated with EOD "No Way, Jose"
Eagle: Round Up of YouTube Videos on Boston and Texas
G. I. Wilson: Intelligence Lessons Learned in Boston — and the Lack of Honest Competent Counterintelligence in the USA
Gordon Duff: Col James Hanke, USA (Ret) on Five False Flags in USA, Dick Cheney Rogue Chain of Command into JSOG, and Bi-Furcated USG (Both Dual Chains of Command & Competing Rogue Elements) + Boston Meta-RECAP + 5 Comments
Gordon Duff: US most obvious false flag attack yet — Israel, FBI, and Chertoff Stay-Behinds at DHS? Plus Other False Flag Headlines
Henry Kissinger: "The illegal we do immediately; the unconstitutional takes a little longer."
Jim Dean: Boston Bombing — DHS Out-Sourced Red Cell Attack to Israel?
Jim Dean: Could It Be? Osama Bin Laden's Son (and Jihad Heir) in USA on a Presidential Over-Ride?
Jim Fetzer: Boston, Truth, Justice, & the Shift
John Maguire: Media Spectacle and America's Withered Circle of Empathy
John Robb: Open Source Warfare Never Goes Away (Right) — Boston Bombing Was Open Source Warfare (Wrong) + Boston Bombing RECAP
Josh Kilbourn: Citizen Overview of Boston False Flag Anomalies & Many Links
Kevin Barrett: Israeli False-Flaggers Flown in for Boston Shoot-Out?
Mini-Me: Boston Bombers Uncle On Feds Payroll, Tied To CIA — Director of the FBI Inattentive? + Meta-RECAP
Mini-Me: Boston Casualties Vanish Into Thin Air + Boston/Texas Meta-RECAP
Mini-Me: Boston List of Suspects Updated 1.3
Mini-Me: Boston Media Manipulation, Known Veteran Double-Amputee Brought in as Actor — Amputees in Action Now a Business UPDATE 1.3
Mini-Me: Clergy Kept From Injured in Boston — and Now the Injured Have Vanished….
Mini-Me: Clinton, Bush, Obama, Gore, Cheney, Biden All Indictible and Impeachable — the NY Times Story Obscured by Boston Bombs — Meanwhile, FBI Director Past 10 Year Limit + False Flag RECAP
Mini-Me: Craft International & Murder USA…with the FBI Director Smack Dab in the Middle of High Treason
Mini-Me: Pressure Bombs Generally Kill & Maim Very Few…Graphic & Slide Show of Bomb Parts, Photos of TSA Culprits?
Mini-Me: UPDATE Two Suspects Identified — Not the Original Craft PMC Boys
Owl: Best Alternative Analysis of Boston Bombing — and Its Opposite
Owl: Boston False Flag and Its Aftermath — Anomalies!
Owl: Boston Narrative Unravels Further….
Owl: Boston Official Story Unraveling — Glass Blown Toward Explosion? Plan for TSA Everywhere? TSA Rousting Homeless in Seattle [with Photo]
Owl: False Flag Meme Goes Mainstream in Boston — Public Abandoning Main Media – New Photo Series (Man Able to Run Away from Precise Spot of One Bomb)
Owl: FBI Retiree on Neocons, Terrorists, Blurring Lines — and the Mossad Cover Story — Could the US Public be Approaching a Revolutionary Moment?
Owl: From Boston with Love — Police TV House to House
Owl: One Big Lie Many Small Lies … Boston Narrative Continues to Unravel
Owl: Public Awake, Major Media Shredded — the Revolution IS Being Televised!
Owl: Re Boston & Social Media The Washington Post is Sooooooo Ignorant and Unprofessional
Owl: YouTube (5:50): Suspects Leave WITH Backpacks, Craft Paramilitary Contractors Run Out WITHOUT Backpacks
Patrick Meier: Boston Bombing — Social Media Role
Paul Craig Roberts: Boston Bombing as Dry Run for Martial Law and Major Metropolis Lock-Down 1.1
Pierre Cloutier: From Quebec, A View of the Growing Tyranny in the USA
Rickard Falkvinge: Government Terrorizes Boston — Say What?
Stephen Lendman: Anatomy [History] of a [USA] False Flag
Theophillis Goodyear: Boston Suspect Has Throat Injury Cannot Speak — Lawyer Provided, Zero Proof?
Theophillis Goodyear: Evidence Mounts of FBI Treason in Boston Bombing
Theophillis Goodyear: The Latest Boston Cover Story — Baloney! — UPDATE 1.2
Theophillis Goodyear: Time for an Open-Source Truth Blitz on CNN and the Boston Bombing Story — Calling All Bloggers — Kick the Crap Out of CNN, Fox Et Al on Boston NOW — May the Force Be With You!
YouTube (0:33) Tamerlan Tsarnaev ? NAKED walking alive ! Brother Unarmed. And 200 of 206 "injured" have vanished into thin air…